I've curated a lot of good stuff for you and I share some news. This installment of Just For You has a door of hope, deep work, and deconstruction. We could all use some of those.
A Door of Hope
Last year I learned about spiritual direction and have enjoyed the deep blessing of meeting with my spiritual director over the past several months. Debby is working on her website and is now offering spiritual direction to those who are interested. This is a great opportunity for those who are new to or just learning about spiritual direction and want to explore it. Visit her website, A Door of Hope, for more information.
Follow & News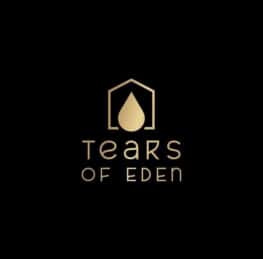 I'm in a season of several new beginnings and one of those is that I'm the newest board member of Tears of Eden, a support resource for those who've experienced spiritual abuse. It's more than a support resource, though. You'll find understanding there and we're building a community.
Because we know what it feels like to hear someone say, "That happened to me, too."
Katherine Spearing, the founder, interviews experts, survivors, leaders, authors, and artists on the Uncertain podcast (the affiliate podcast of Tears of Eden) who give insight and hope to help the church do better.
Because church – we need to do better.
I'm excited to be part of this good and necessary work. Follow Tears of Eden and Uncertain to learn from those who've been there and want to do better. Watch for more information about the upcoming virtual gala in September and learn how you can support Tears of Eden.
Currently Reading
At the end of nearly every day, I feel like I've not focused on the work I really want to do. Is it just me or is this how we all feel?
The level of social media and entertainment distraction in our lives is higher than it's ever been. Unless I intentionally take steps to protect my attention and make time for deep undistracted thought and work, I will keep going to bed each night with a nagging feeling I've given my time to what's unimportant and unnecessary.
The 2016 book by Cal Newport titled Deep Work: Rules for Focused Success in a Distracted World lays out common sense rules for limiting distractions in order to focus on what really matters. First, he makes a case for deep thought and deep work and gives real-life, real people examples of it and why it's essential. Not only for the world, but for our personal lives.
He gives different strategies for conquering distraction because not all of us are going to be able to hide away for months in an isolated location. The rules he outlines are practical. I can put these rules into practice today and reap the benefits.
The hard part is keeping the rules.
Listen
I had the opportunity to share part of my faith journey with my friend, Stacey, the author of Deconstruction: Your Journey in Faith on her Clarity Unleashed podcast. It was wonderfully encouraging to talk through some of our questions, discuss how we've untangled man-made rules and traditions from the Good News, and understand that because of our journeys, we're learning to know Jesus better and better. Wherever you are in your faith journey, you'll enjoy this conversation.
Faith Deconstruction with Marie Griffith
–
Clarity Unleashed!
I can't wait for you to meet my friend Marie Griffith. We met through the Flying Free sisterhood and are deconstruction journeyers who find ourselves knee-deep in theology, ministry, and the "untangling" reality of deconstruction. Recently we co-lead an online study of my recently published journal, Deconstruction: Your Journey in Faith. I know that this is just the beginning of our ministry relationship.  Resources Marie mentions include: Find Marie on her website: livelikeitmatters.net   Marie is the newest board member of Tears of Eden, a support and resource  community for survivors of spiritual abuse. The website is https://www.tearsofeden.org/about   Also listen to their podcast called Uncertain: https://podcasts.apple.com/us/podcast/uncertain/id1515653599   The "3 Marys" teaching by Marie's brother-in-law can be found here:  https://fb.watch/7bEdS2VSLR/   Do you want to check out my study journal? Marie and I had the pleasure and privilege to lead several woman through the study together. Deconstruction: Your Journey in Faith is self-published through Amazon: https://www.amazon.com/dp/B09328MJ6G/ref=cm_sw_em_r_mt_dp_4CMPFH4AWDZBN4B7RF7X 
I'd love to hear what you think about what I've shared here. Have you read the book? What did you think about the rules? What about doubts in your faith? Have you struggled to put into words what you're wrestling with?
Connect with me and share with your friends.
Photo by Joyce McCown on Unsplash